Employment information
Our model employee
Message from the Company
Since its founding, Kansai Catalyst Co., Ltd. has been engaged in the development and manufacture of key materials (basic raw materials) which are used in a variety of industrial products and which are known as functional materials. Presently our main focus is battery materials, and we also provide key materials to fields which are known as growing industries such as EV (electric vehicles), smart phones, and storage batteries.
The job of someone who will be an employee of our company is a job that will be in these cutting-edge and growing fields. We believe that it's better to work in a growing field, and that we are an optimal place for workers who wish to grow their talents and potential in the process as well.
In terms of the company atmosphere, one of our characteristics is that once an employee joins most of them work for a long time. Having many long-term employees creates an at-home kind of atmosphere, and the management base is also stable, so we feel that there are many employees who feel relaxed in their work with a sense of security and peace of mind.
As an organization, our purpose is to respond to the change of the times and increase motivation while promoting the creation of systems which allow employees who are driven to become more and more active. The fact that we place younger workers in important positions regardless of their years of service or age is due to our company's desire to support the motivation and potential of such workers.
We have given form to our expectations for the people who will take charge in the coming era such as a system to assist workers in acquiring necessary qualifications, on-site training programs, and an HR system that corresponds to workers' abilities.
These are the kind of people who are active here
Our products are also used in fields which are deeply related to cutting-edge technology such as EVs and smart phones. The pace at which the technological innovations and environmental changes occur in this work is rapid, meaning that the work requires a flexible imagination, a curiosity toward new things, and a spirit to take on new challenges. Our company's business scope is broad, so there are times when we must proceed with a variety of jobs simultaneously in order to meet the requests from a diverse range of customers. The people who are most active at our company are those who are equipped with the communication skills, ability to prioritize and think efficiently, etc. in order to proceed jobs smoothly in such circumstances.
Another thing is our evaluation by customers as being a "serious company". An attitude of diligence, sincerity, and facing one's work and customers with good faith could be called a tradition of our company, and it is our company's wish that this continues to be passed down to new workers as something they should be able to do properly and as a matter of course.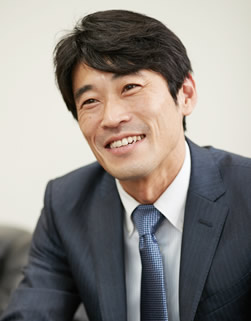 When screening new employees, our company has a unique system of "pre-interviews". Before the actual interview we conduct a free exchange of casual conversation in order to deepen mutual understanding and help applicants feel relaxed at the time of the actual interview, so if you are interested please feel free to knock on our door.
Application Requirements
Job Type
Manufacturing staff
Inserting raw materials, storing raw materials, retrieving products, crane and forklift work included (license can be acquired at company's expense after hiring)
Salary
Based on company regulations
Job location
Gifu plant
〒507-0901 Gifu-ken, Tajimi-shi, Kasahara-chō, 4023
Days off
119 days off per year (as per our company's calendar)
Application requirements
No experience required. Seeking applicants with cooperative personalities.
Those with metal allergies should not apply. (Allergy test will be performed at company's expense)
Welfare programs Unemployment insurance, health insurance, welfare pension, defined benefit corporate pension, defined contribution pension plan, worker's accident insurance
Entry is here